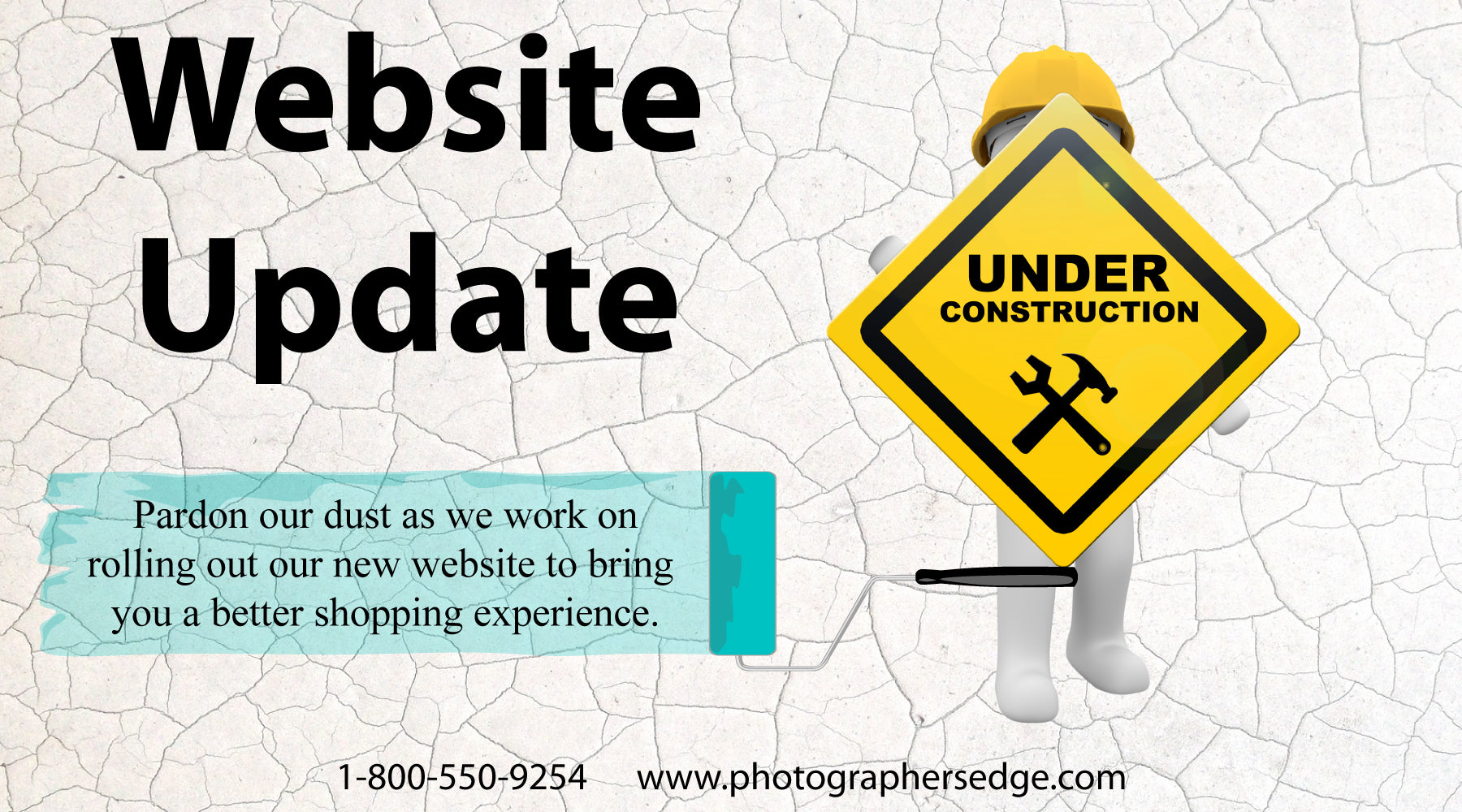 FAQ:
I have been a customer for 15 years; do I really need enter my information again?
Unfortunately, yes. We do require you to enter your Billing and Shipping information. For security reasons, we were unable to transfer over your personal information into our new website.
All of my order history has disappeared. How do I see what I ordered previously?
To see what you have ordered previously you will need to give us a call at 1-800-550-9254 to get your order history.
Will these changes affect the Custom Cards that I order?
Our Custom Cards/Imprint Page is still under construction. For Custom Cards/Imprints, give us a call at 1-800-550-9254 or email us at contact@photographersedge.com
Any other questions or concerns?
Simply call us at 1-800-550-9254 (M-Th, 7:30 – 4:30, F, 7:30 – 4:00). You will always get a local and live customer service rep who will answer the phone.